News
Stress-Free Festive Baking: Why Busy Parents Are Buying These DIY Cake, Cupcake and Cookie Kits Early 🎄🎂
by Zoe Pester on Oct 05, 2023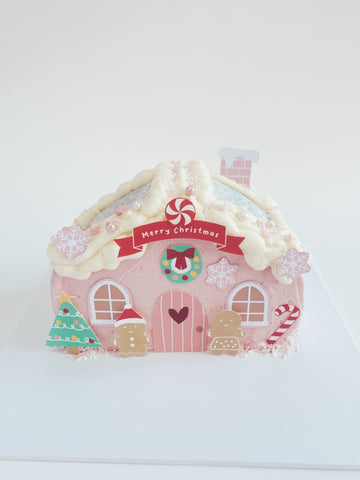 The festive season is a time of joy, laughter, and indulgence. But let's face it, it's also a hectic period for busy parents juggling work, holiday shopping, family gatherings, and, of course, preparing delicious meals and treats. 
What if we told you that you could have incredible cakes, cupcakes and cookies this Christmas without the last-minute baking stress? The secret lies in buying our DIY Kits early and utilising your freezer. Here's how:
The Magic of DIY Kits 🌟
Our DIY Cake, Cupcake and Cookie Kits come with pre-measured, 100% natural (with the exception of the edible images) ingredients and easy-to-follow instructions. You don't have to be a master baker to craft scrumptious and eye-catching Christmas treats. It's baking made simple, fun, and fuss-free.
The Benefits of Baking Early 📆
Reduced Stress: By baking your cakes, cupcakes and cookies in advance, you eliminate one major task from your hectic holiday to-do list.
More Time: Free up time closer to the holidays to enjoy other festivities and relax with loved ones.
Less Room for Error: Baking early gives you a buffer for any mishaps or do-overs, ensuring perfection on the day of the celebration.
Why Freezing Works ❄️
Contrary to some beliefs, freezing doesn't degrade the quality of cakes or cupcakes if done correctly. In fact, some bakers argue that freezing can make cakes more moist. Just remember to:
Allow your baked goods to cool completely before freezing.
Use cling (or aluminum foil if freezing for a long period of time to prevent freezer burn).
Allow the cakes to defrost for 30 minutes whilst you make the icing and then apply your icing to the cake part-frozen. If hot or humid we recommend allowing the cakes to continue to defrost in the fridge, iced and decorated (except for wafer topper) to prevent condensation. Wafer toppers go on closer to serving to prevent them from curling. 
A frozen cake can take up to 2hrs to fully defrost, longer if using the fridge (but you can just leave the iced cake in the fridge overnight).
Decorate the Day Before 🎨
With your cakes and cookies already baked and frozen, all you need to do the day before your celebration is ice and decorate. This adds a fresh touch to your creations without the stress of baking from scratch. The icing will seal in the moisture, making the treats taste as if they were baked the same day.
Ideal for Christmas 🎄
Imagine serving an incredible, homemade Christmas-themed cake or adorable holiday cookies without any of the stress or chaos. These kits are perfect for Christmas parties, Christmas Day celebrations, or even as gifts. Pre-order your kits early to ensure you're all set for the festive season.
Don't Wait, Get Yours Today! 🛒
Given the hustle and bustle of the season, our DIY Cake, Cupcakes and Cookie Kits are in high demand. Ordering early guarantees you'll have everything you need well ahead of the festive rush.
Get yours today at https://bakebelieve.com.au/collections/christmas-kits
Don't compromise on quality or stress over timing this Christmas. Buy early, bake when convenient, freeze for freshness, and decorate for the 'wow' factor. Wishing you a stress-free and delicious festive season! 🎄🎂🍪